I was excited about the upcoming Winter Field Day for months – I love operating from the field, and several local hams organize radio-related activities for the Scout troops on this weekend. What a fun way to spend time together, and share the hobby with the next generation!
However, plans changes when I learned that I will have to fly to Atlanta to participate in a work meeting there. It wasn't a "conference-type" meeting, where the schedule may be relatively flexible, and you can usually find some downtime. It was a rather short 2-day convention, but with very tight schedule featuring back-to-back events from early morning till late evening. Thus, I knew I will only have 1-2 hours on Sunday before getting on the shuttle to catch my flight back home. But regardless, after my recent trips to Michigan and California, I was excited to take my station on the next adventure!
---
---
Before even coming to Atlanta, I skimmed through the parks map and found one POTA entity that was not too far from my hotel. Now I had a plan! With my trusted ultraportable field station in the backpack, I checked out of the hotel, left my bag in the luggage room, and ventured out to Chattahoochee River NRA (designator K-0662 in the Parks on the Air program). It was only a half-hour walk, and I first enjoyed all of it being mostly downhill. Then a though came to my mind: "Downhill? Oooops, I guess I will run into an issue quite soon!".
And the main issue, of course, was not the perspective of climbing up the hill on my way back to the hotel. I realized that I'm bound to operate from a hole near the river, and i didn't have much choice 🙂 I already tested this setup once from a location in the bottom of the canyon – and I had to resort to CW to make any contacts. This time, I was ready for this scenario as well! Anyway, I was excited to get on the air – it will be more challenging from that location, but the higher will be my satisfaction from the contacts made (if any LOL).
As usual, the station was set in no time. I chose a quiet picnic area south from the parking lot, right by the river. I tied the fiberglass mast to a pole (my favorite way to support it!), and deployed the antenna in an "inverted V" configuration. I made myself comfortable (as much as possible 🙂 ) on my compact camping chair, grabbed my tablet with logger, and was ready to catch some radio waves!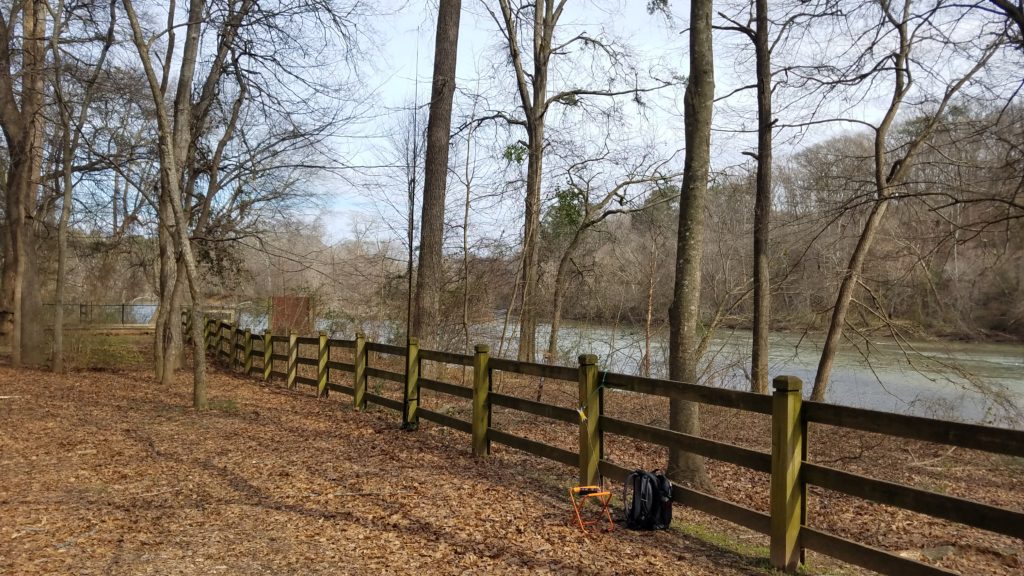 Of course, it would've been nice to have an unused frequency to call for the hunters – but I am a realist, and I was aware that with low power, from a low-lying location, I have too few chances to be heard with all the QRM from the WFD stations. Thus, I decided to make however many contacts I can to get a successful activation, just as I did before with several contests and QSO parties with both my full-power and low-power stations.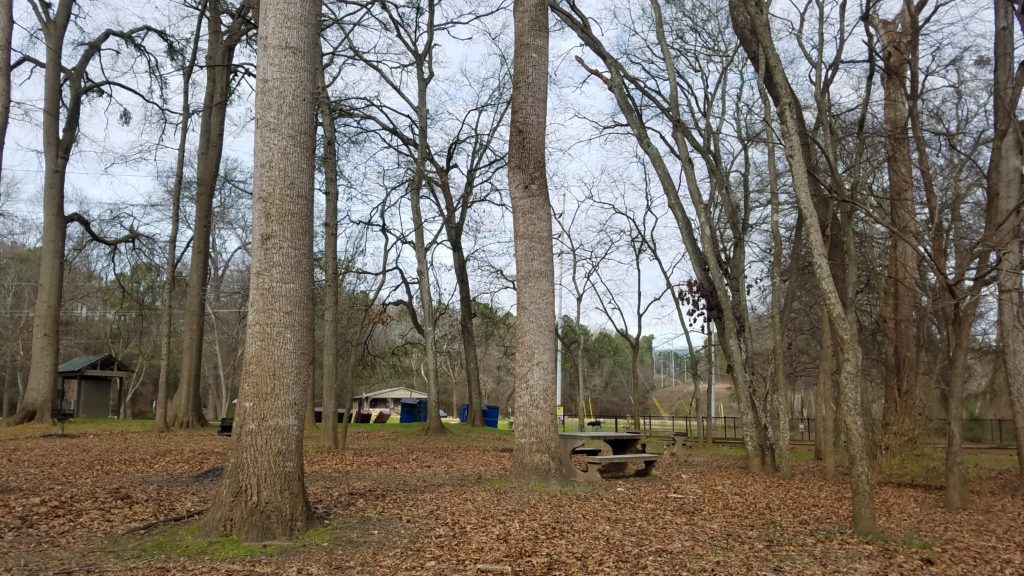 Another unforeseen complication that I encountered when I powered up my rig was a very high noise floor, that most of the time persisted at about S5-S7 level. It basically limited me to only the strongest stations – which is probably why I ended up only making relatively close local contacts. I also decided not to try switching to CW – not only I had no time for too many experiments, but it would've been very hard to copy the dits and dahs at that noise level…
---
---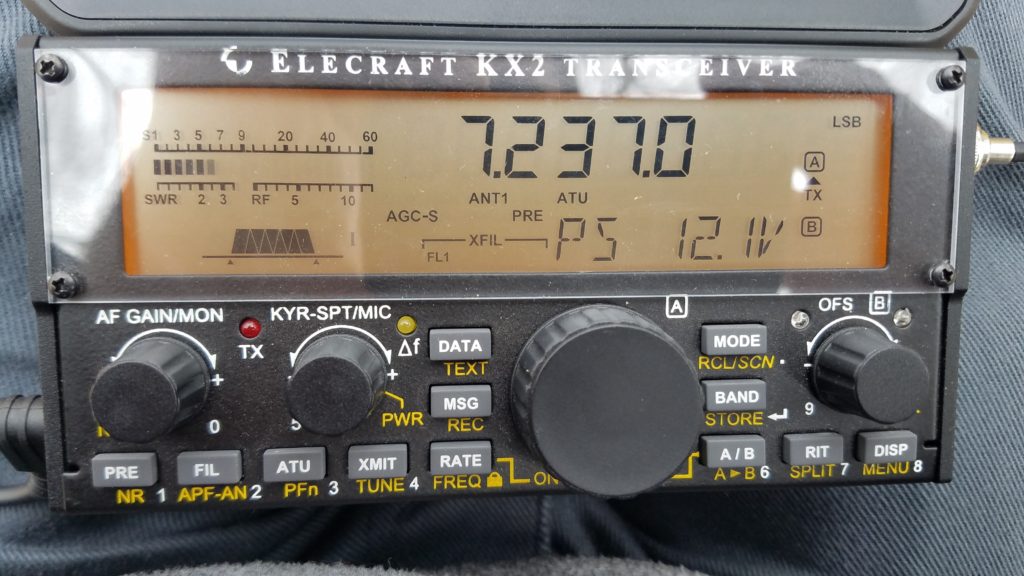 Traditionally, I tried 20 meters first. I heard several dozen stations with various strength, but did't have a chance to make a contact. I then switched to 40 meters, and managed to log 8 contacts in about 20 minutes – some of them being with the "Oscar" stations operating outdoors like me. Going back to 20 meters, the next 10 minutes gave me 3 more distant contacts – and it was time to pack up.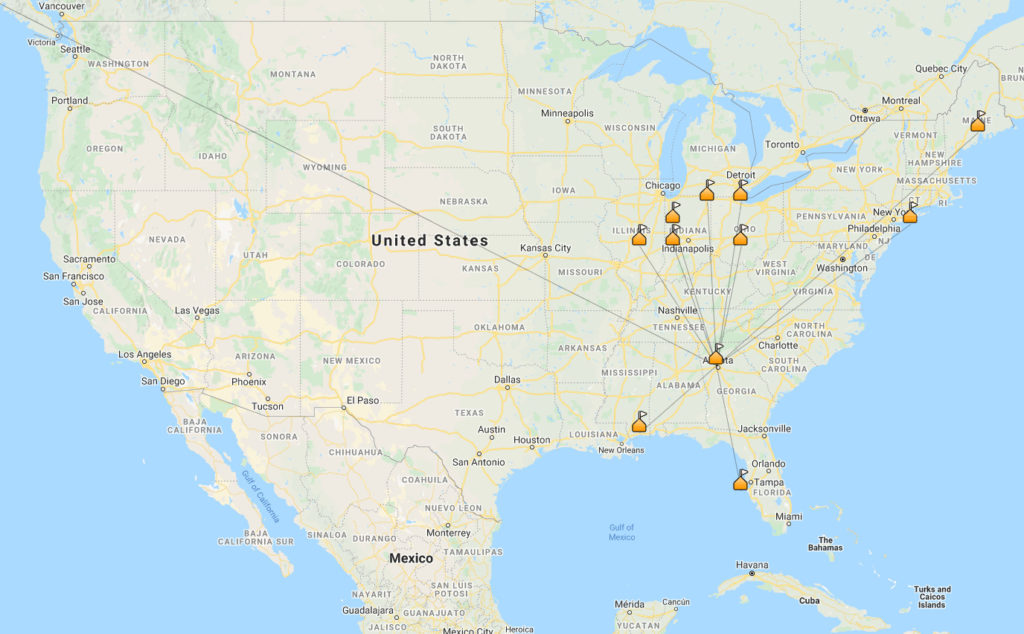 I wish I had more time to spend on the air that day – but even a short outing is better than none. Making some contacts, adding a new park in a new state to my activations list was sure fun! And I didn't have to freeze outside like I would've done if I operated somewhere at home. It was partly cloudy with pleasant 50F – a perfect and not quite wintry Winter Field Day for a Nebraskan!