When I decided to venture into field radio operations, I spent quite some time deciding on the antenna system that I will use. The whole thought process would be a great topic for a separate post, thus I will just say that I ended up getting a loaded vertical antenna – Super Antenna MP1DXR. Even though it is a compromised system, its small footprint, portability and ease of operation on multiple bands sealed the deal. I know many people prefer its rival – the Wolf River Coils in one of its modifications – and there is a good chance that the performance of them both is quite similar. I like the Super Antenna better because of its more rugged build, and it's more compact when it comes to portability. It is also almost twice the price of WRC – but if you ask me, I will say that it was well worth the money.
To make it a complete picture, all contacts described below were made using my Icom 7100 in a custom go-box at 100 W. The Super Antenna in these cases was used with a 17-foot long whip from MFJ instead of the stock whip.
---
---
Of course, the majority of my field contacts are with stations located in the continental US. However, I routinely work Canadian stations – in fact, David VE3LDT is one of the most frequent hunters in my log (we have 31 contact to date!). Others are much more rare, and some of the DX contacts that I was able to log in the past few months can sure be both signs of improving band conditions, and demonstration of the antenna's exceptional performance.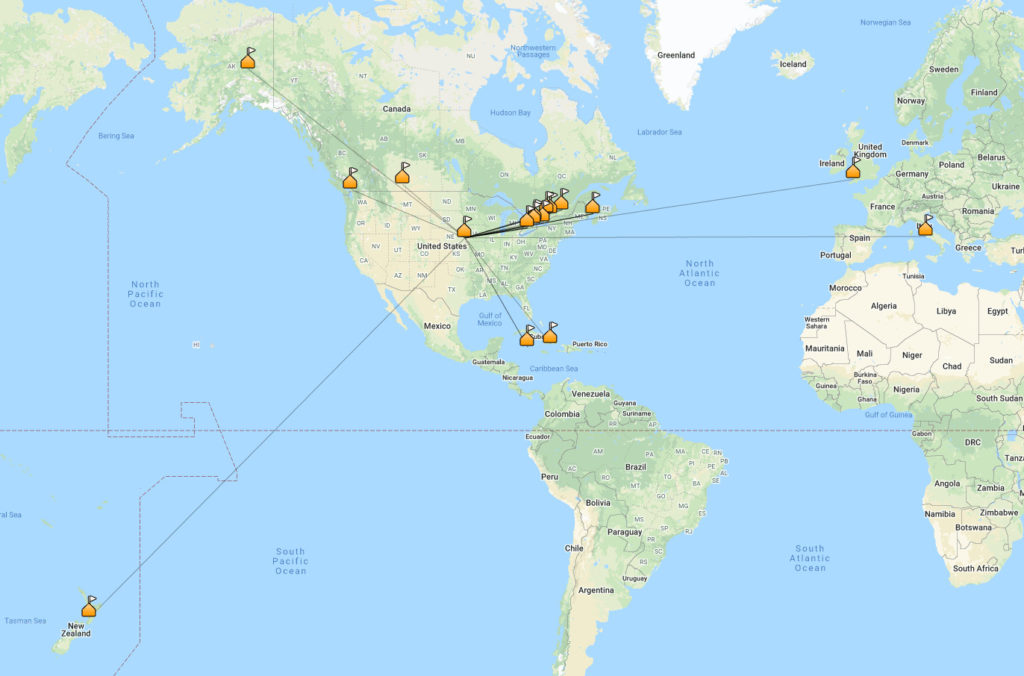 Usually when it comes to working a DX station during a park activation, it is a random contact made when you hear somebody strong enough to try to call. This way, for example, I scored several European contacts with just 10 watts and a random wire antenna from the dunes in Michigan's Lower Peninsula.
Even more surprised I was on my early April activation of K-5647 Branched Oak SRA northwest from Lincoln, NE, when I heard Don GØRQL calling me. He was my first field DX contact in 2020, and the first to call me instead of me trying to break through a pileup. Naturally, I didn't believe my ears first, and had to ask him to repeat his call, waiting for a "K", a "W", or maybe at least a slightly less common "N" in the very beginning. Didn't happen 🙂 Don actually turned out to be a seasoned hunter, with more than 250 unique parks under his belt. We ended up having a lovely chat, and later exchanged QSL cards.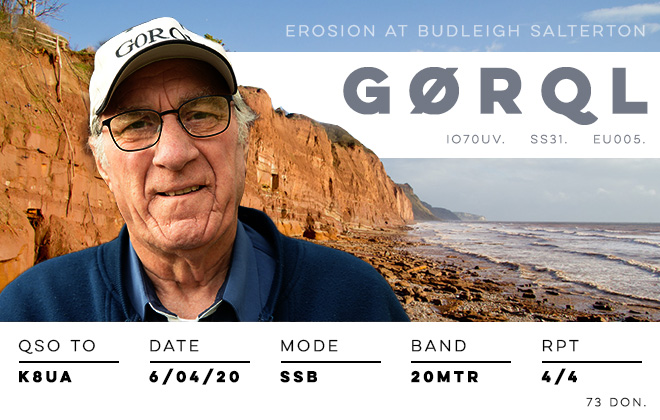 A little later in spring, I happily discovered another dedicated POTA hunter – this time from the Caribbean – Phil ZF1PB from the Cayman Islands. Although we only logged 3 contacts so far, it's cool to hear him on the air – and he's being productive, recently hitting his first 100 unique hunted parks!
Among the US stations, there are also two "Holy Grail" locations sought for by many amateurs: Alaska and Hawaii. While I do have both in my log from my base home station featuring a larger antenna – I only managed to score a field contact with NL7V from North Pole, AK (what an awesome name of the QTH!). Whereas I hope to operate from Hawaii at the end of the year, I don't know when I will have a chance to log a QSO with a KH station – we'll see!
---
---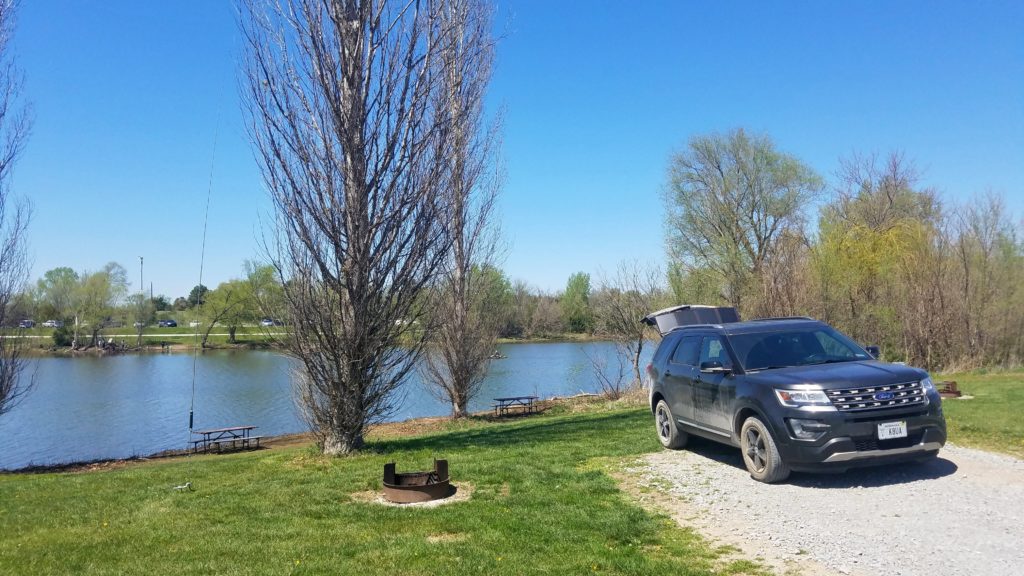 And of course, such a recap would not be complete without a mention of the current record. My farthest field contact so far is with Ross ZL1WN from New Zealand, over 8000 miles away! He was among my first contacts on 17 meters this season (and in general, since I don't have this band at my base station). I initially only heard his partial call when he called CQ, and thus was not too surprised when he responded from the first shot. A big WOW came later, when I asked him to repeat his call. Whereas he does run a pretty powerful setup (a SteppIR Yagi at 70 feet up in the air), he was quite impressed hearing that I work portable from a park.
A contact with Ciro IZØBNV from Italy came as a big surprise while I was working in the last park of my four-park rove in May. He called me, and was coming in quite strong – but I wasn't making there with the same success, thus the dialogue turned out to be a little broken, but nevertheless left me quite satisfied and inspired. He was looking for Nebraska for an award, and I was happy to oblige!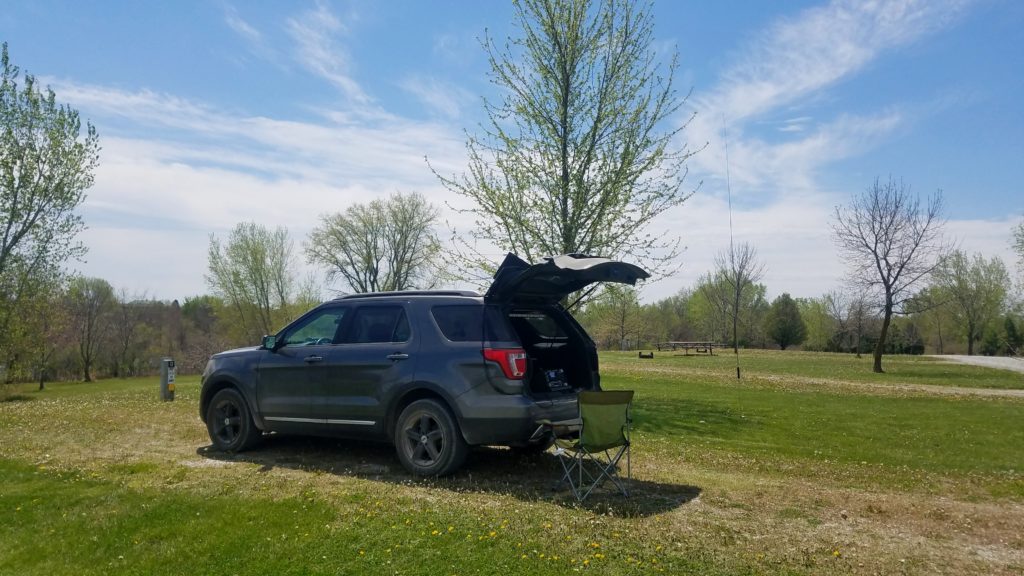 In the first full year of using the Super Antenna in the field, I have to say that it exceeded my expectations. It's great to see that the technical capabilities of my field station allow me to make contacts at significant distance. I also feel pretty optimistic about the band conditions slowly improving as we crawl up from the bottom of the solar cycle. My go-to band has been traditionally 20 meters, and it gave me most of my DX contacts as well. However, I tend to try 17 meters more and more, and it worked quite well for me in a whole number of occasions. Looking at how fast the Parks on the Air community is growing internationally, I'm very much looking forward for my first DX park-to-park contact – that would be a really cool achievement!