I always feel bad discussing excessive precipitation in one part of the country, when another one suffers from drought or is ravaged by catastrophic wildfires. However, development of an early fall winter storm – the first one to be named this season – is worthwhile a note by itself. In addition to that, there's much more to be concerned about in Midwest than just an early freeze and unfavorable wintry conditions.
Winter storm Aubrey started its journey across the north of the United States on Tuesday (it got its name in the afternoon that day), with Spokane seeing its second-snowiest October day at 3.3″ total accumulation. Difficult road conditions and extensive power outages were reported in WA and ID through Wednesday.
On Thursday, there was Denver's turn to be in the middle of action: the metro area scored up to 4″ of snow, which crippled the morning commute and caused more than 100 of traffic accidents. The storm then followed into northwestern Nebraska (up to 1 foot fell in Crawford), and South and North Dakota. As of Saturday morning, over a foot of snow accumulated in Dupree, SD, and almost 2.5 ft fell in several places in North Dakota.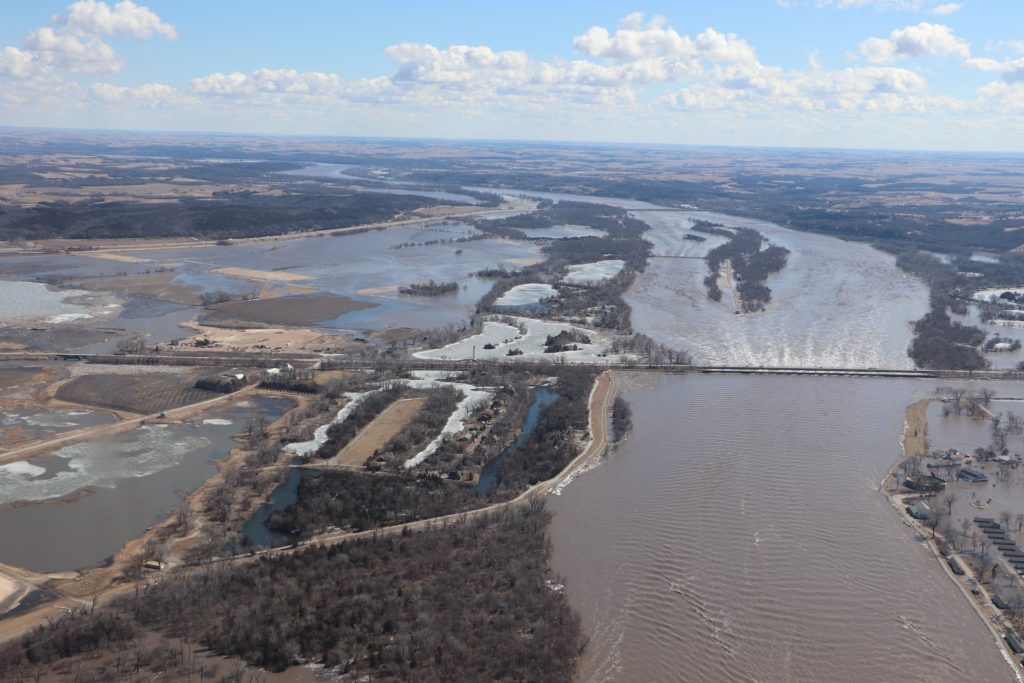 Honestly, we in the Upper Midwest are not new to October snow storms. Let's just remember last year – on October 15, 2018, eastern Nebraska saw its first snow and it wasn't pretty. Up to 3″ of heavy wet snow fell in Omaha, causing flash freeze on the roads, along with almost 60000 power outages, some of which lasted for almost two days. However, this time there is more than just snow to look after. Earlier in spring, Nebraska and Iowa became an epicenter of a catastrophic flood that later spread downstream along Missouri and Mississippi rivers – and unfortunately lasts until now.
---
---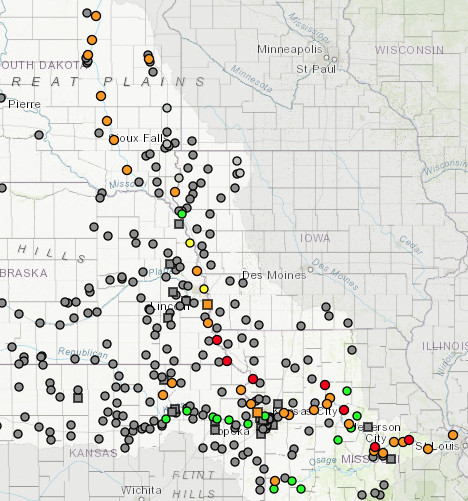 As can be seen from the Missouri Basin River Forecast Center's current river stages maps, multiple gauges along Missouri River are in at least minor flood stage. There is also a lot of standing water along the river, that has nowhere to go since the soil is saturated. That will create additional problems next spring, as the new snow pack will start to melt and will essentially end up in the runoff.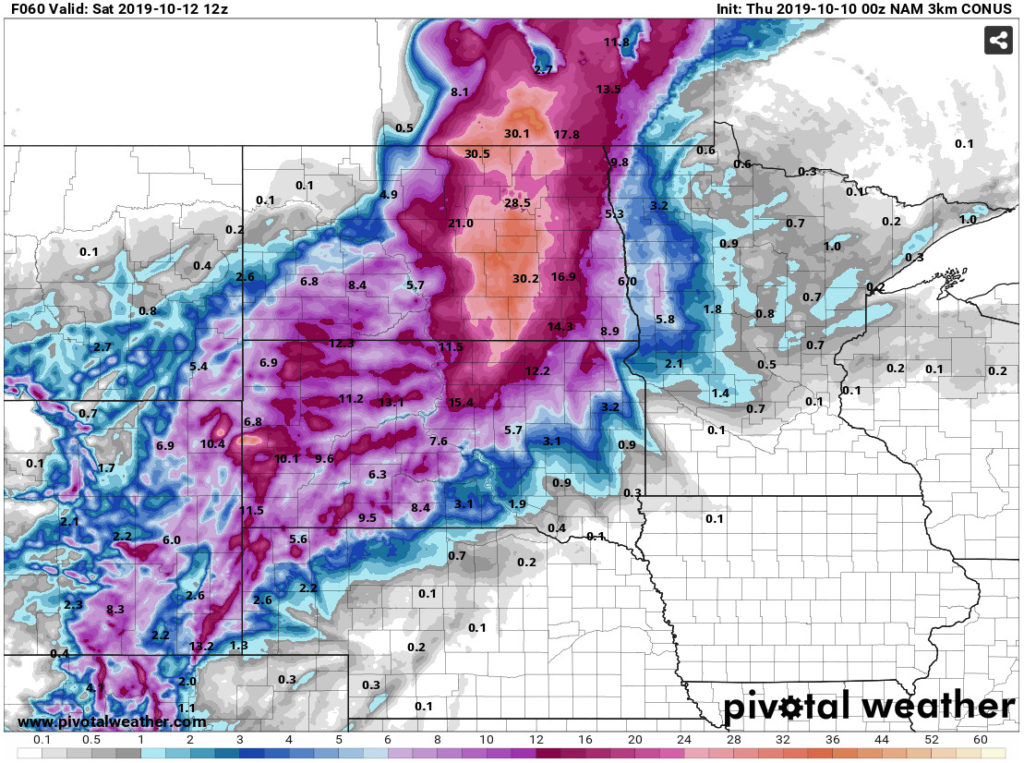 ---
---
Further increase of the river levels is almost certain in the near future, as most of the substantial snow accumulation from the winter storm Aubrey will be deposited in the areas within the Missouri River basin. Locally, up to 3 feet of snow are expected in the eastern parts of North Dakota. Since it is a fairly early fall snow storm, it is more than likely that most of the accumulated snow will melt soon: the temperatures in the Upper Midwest are expected to climb back into the low 50s by the next weekend. There is still hope that the snow melt will be slow and will not cause significant raise of water levels (which was the main cause of the March 2019 flood).