Earlier on this trip:
On our way from the Black Hills to the Badlands National Park, it was natural to make a stop at the Mount Rushmore National Memorial – indeed, it is among those places that are impossible not to recognize. Ever since I came to the US for my first time, I was curious about visiting this monument – certainly an important historical place and one of the citadels of American patriotism.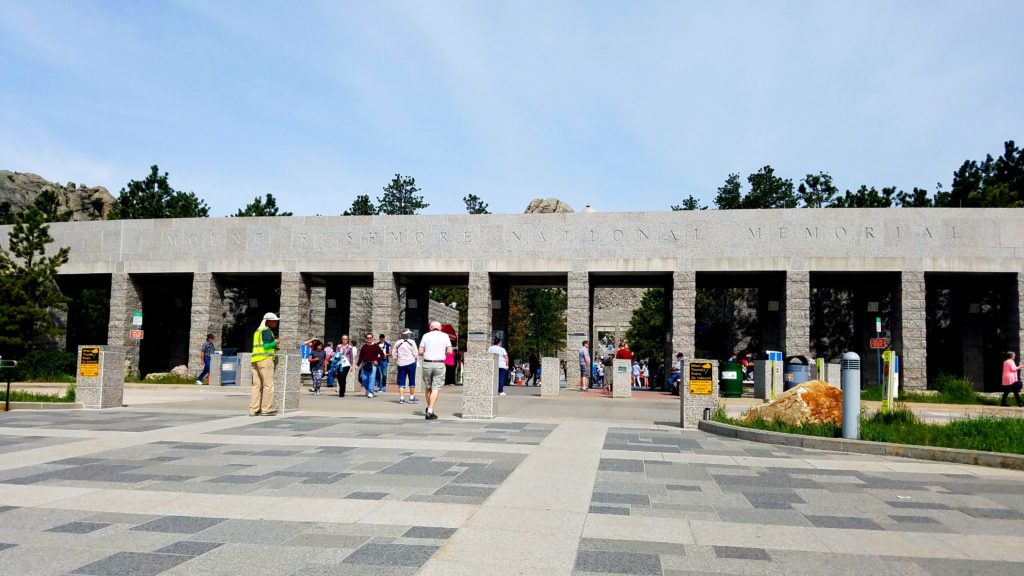 After quickly finding the parking spot (despite the place being relatively crowded, access to parking is quite well organized and space was available without any hassle), we headed right to the mountain. After passing through the entrance, we walked along the alley with the flags of all US states and territories. One can also stop at the monument's museum to learn interesting facts about how the monument was designed and constructed, how the four Presidents were chosen, etc. Near the gift shop, self-guided audio tours are available – I personally thing this is a very good idea for those who are planning to spend a little more time walking along the Presidential Trail – however, that was not in our plans for the day.
---
---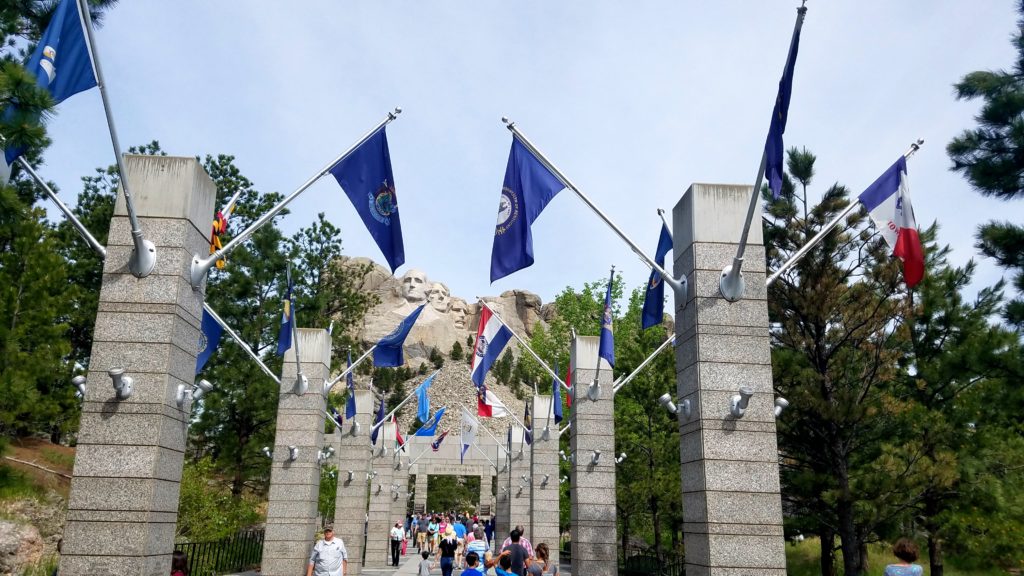 At the end of the alley we finally found ourselves face to face (no pun intended) with the history – four Presidents chosen to represent the Nation's birth, growth, development, and preservation. For some reason I thought that the monument will be bigger – but I was not at all disappointed. It actually blows my mind to think how much skill and effort it took to carve such a monumental piece!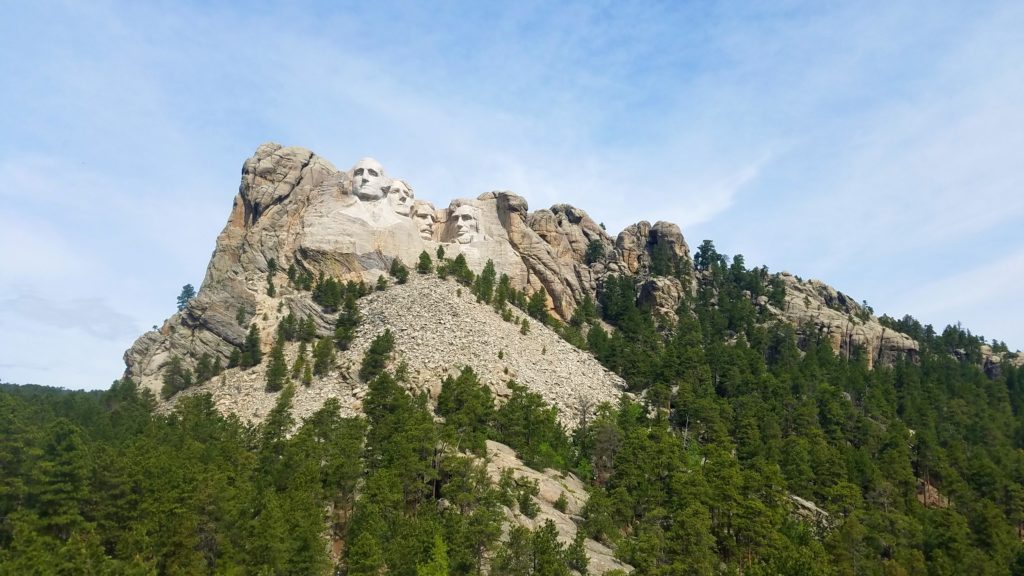 We walked through the beginning of the Presidential Trail, but chose not to continue as we still had to make our way to the Badlands, set up our camp and get ready for the beautiful sunset.
This famous monument is definitely worth visiting when you are in the area, and you will leave with plenty of memories even if you only have 1-2 hours to spend here. If you would like to dive deeper in the history, and learn more about this historical place – be ready to devote a whole day to your journey into the past. Either way, it will be an insightful experience!
Later on this trip: